Welcome to

Engineering Solutions On-Line

I am located in downtown Chicago, IL, USA, and work with clients nationwide.

phone: 312.493.0839

fax: 504.285.0687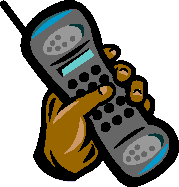 NOTE!  This site is under constant construction (we're Chicago based, after all), so check back often.  Or shoot me an e-mail or a fax to 504.285.0687.
This page was last updated on: August 8, 2021
My philosophy is that every industrial problem can be solved with a simple, reusable concept that I call a "solution." I hope that you find some useful and interesting solutions in the following pages. If you find a 
consulting 
project, 
seminar 
topic, re-usable software 
template
, or 
publication 
concept, or other idea that sparks your interest, please feel free to give me a call or 
e-mail 
at any time for a no-obligation conversation.
LATEST NEWS FLASH:

NEW!!  Now accepting payments for 
INSTANT DOWNLOAD 
through the good folks at MyCommerce/DigitalRiver. You can pay and get instant download of the Pro-Level Cost Benefit Analysis template right 
here
. Or the Pro-Level QFD Template right 
here
. (The free versions are still free, of course, 
here 
and 
here
)
For more about the relatively-new QFD template, see 
here
. Both a free version, and a Pro (editable) version are available.
LATEST NEWS: Our upcoming Earned Value Analysis Template! Read all about it right here.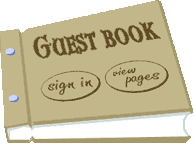 Now also accepting Credit Card payments (see template pages)

Now offering INSTANT DOWNLOADS for select products through SWREG, 

a service of Digital River

Are you here for the 
FREE 
COST BENEFIT ANALYSIS Template? You've come to the right place. Just click 
here 
to download.
(Why is it free, you ask? I'm hoping you'll like it enough to buy the Pro version for just $40!)

NEW! Brand Spanking New "Gantt Chart Template" has just been added! Create your Gantt charts the easy way! Both a free version (for free) and Pro (editable) version for a mere Five Dollars! Click here!!
NOTE! I have recently had to change my eCommerce provider. Download links for SWREG or MyCommerce or Digital River will no longer work.

FREE downloads are not affected! They work great, same as always. 

I am in the process of migrating all purchase links to 
Gumroad
. In the meantime, if you have any trouble downloading anything, just contact me by email at 
jcesarone999@gmail
.com. Sorry for the inconvenience!!!!